Humana
Växjö
Humana Södra Växjö is an elderly care home in Växjö, Sweden, offering residential care for some 72 persons. Skanska has developed the building, and Humana operates the care home under a 15-year lease agreement.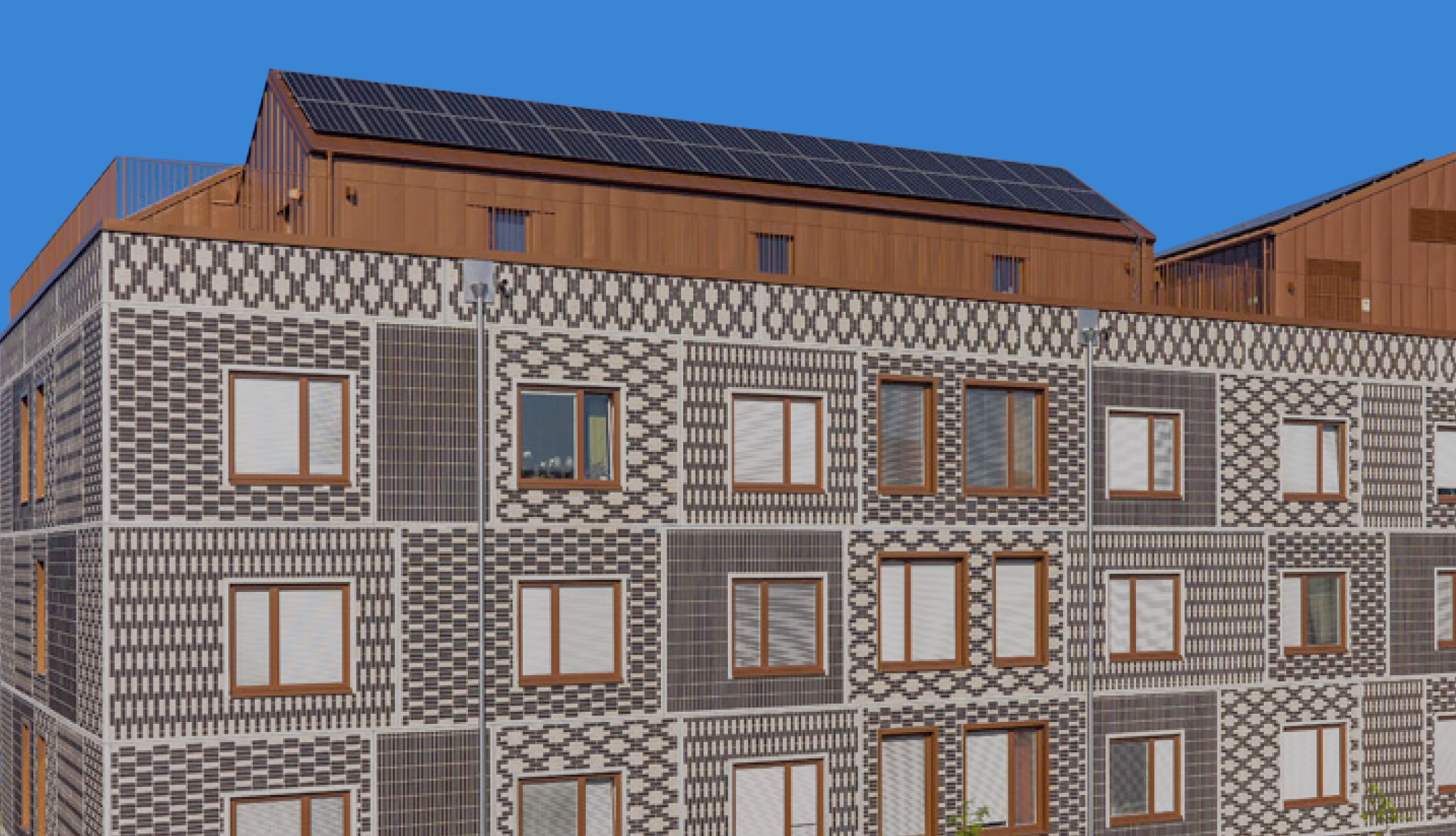 Växjö, Sweden
Leed Platinum
5564 m2
72
The house has an activity room that is designed as an orangery and a meeting room for slightly larger activities. There are good opportunities for outdoor activities for those who wish, as there is both a wonderful garden and a large roof terrace as well as a greenhouse on the roof.
The building is certified as a LEED Platinum asset. The Swedish Green Building Council awarded property as "LEED project of the year". It is the first globally awarded care home in the LEED Platinum category.
The green nursing home should generate as much energy as it consumes. To achieve this, solar panels are installed on the roof. In addition to low-flush toilets and mixers, showers reuse water.
The care home is part of the Skärvet area, which has received the Skanska Sustainability Award 2017. In the Skärvet neighborhood, there are many different forms of housing that allow people of all ages to meet. The area has safe passages for pedestrians and plenty of bicycle parking. The building has charging stations in two of the parking spaces as well as a parking lot intended for sharing vehicles.