Through the Aged Care Fund IV – its 4th fund in the aged care series – Northern Horizon has committed to establishing a brand-new purpose-built care home in Esbjerg, Denmark. The 5500 sqm care home will include 60 apartments fitted for senior residents and will feature a gym and spa facilities. The building will be DGNB gold certified.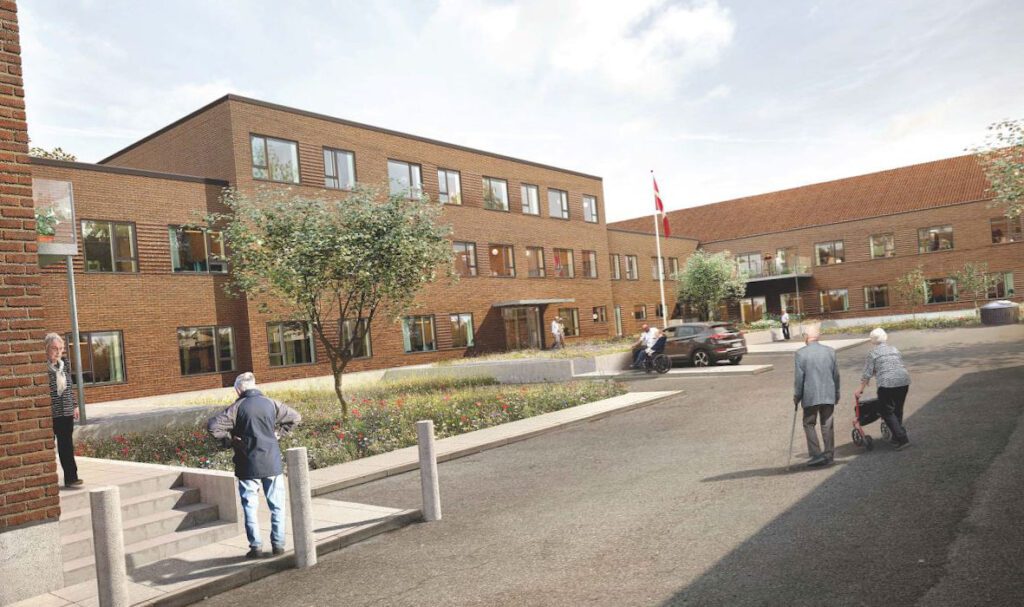 ---
We are very excited to announce this new care home that features excellent location in the town center of Esbjerg. There is an increasing need for care homes in Denmark, and private investment can help meet the demand for modern and high-quality care homes, explains Kasper Wehner, Investment Director, Northern Horizon Denmark.
---
"The new care home in Esbjerg is a showcase example of the investments that we pursue across the Nordics for the Aged Care Fund. Sustainability is at the core of our investment strategy, and besides from being modern and well-located, the Esbjerg care home also applies to the highest sustainability standards," comments Riikka Moreau, Fund Manager in charge of Aged Care for Northern Horizon.
KPC has received building permit and the construction is expected to be completed in November of 2022.
---
About Aged Care Fund IV
Nordic Aged Care Fund IV was launched in 2020 and it is Northern Horizon's fourth specialized care home fund. The Fund's strategy is to acquire modern aged care assets which are let on long-term leases to strong private or public sector operators across the Nordics. Northern Horizon recently confirmed the first closing with circa EUR 100m of capital commitments. The target fund size is EUR 400m enabling EUR 800m of investment capacity.
About Northern Horizon Capital
Northern Horizon is an independent real asset manager with a strategic focus on the elderly care sector in the Nordic region. Since 2007, Northern Horizon has developed and acquired more than 120 care homes across the Nordics.
Northern Horizon manages real estate funds for leading European financial institutions and private wealth capital including pension funds, insurance companies, banks, asset managers, corporate investors, charity foundations and family offices. The company has offices in Copenhagen, Helsinki, Stockholm, Berlin, Vilnius and Tallinn.
Northern Horizon manages real estate funds and separate accounts with over EUR 1billion in assets.