Northern Horizon continues delivering on its strategy to provide high quality aged care facilities in the Nordics and makes a new acquisition in Finland. Nordic Aged Care Fund (Northern Horizon's 3rd Fund in the aged care series) has acquired a care home in Lahti, Finland from Skanska Finland for circa EUR 20M.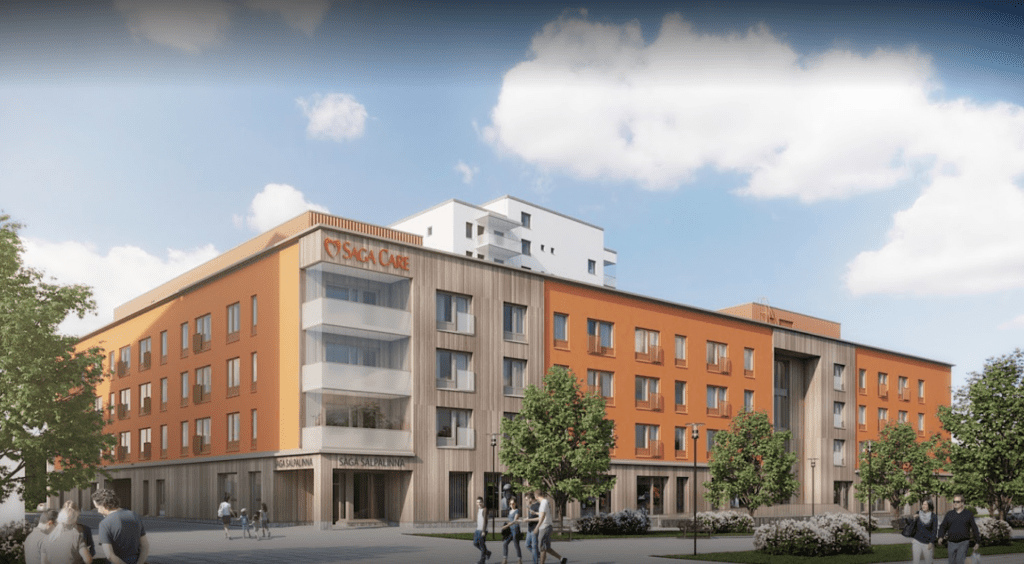 The 4.100 sqm care home includes 96 apartments fitted for senior residents and features a wide range of in-house amenities including a restaurant, café, gym, sauna and swimming pool. The care home will be operated and leased on a long term basis by Saga Care Finland. The building is expected to receive LEED Silver certification.
---
We are especially pleased to be part of this transaction because we anticipate it being one of the first LEED certified senior care assets in Finland which we are striving for together with our valued, long-term partner – Skanska. This transaction fits perfectly with our strategy to address the ever-growing demand for modern aged care facilities in the Nordics while applying the highest sustainability standards, comments Riikka Moreau, Fund Manager in charge of Aged Care for Northern Horizon.
---
With this transaction Northern Horizon will have deployed over EUR 500M through its Nordic Aged Care Fund into the care properties in Finland and Sweden making it one of the most active players in providing social infrastructure for the elderly in the Nordics.
---
About the Nordic Aged Care Fund
Nordic Aged Care was launched in 2016 and it is Northern Horizon's third specialized care home fund. The Fund helps the Nordic countries meet the challenge of a rapidly ageing population by funding the development of modern and high-quality care homes. The Fund has a target of €600 million gross asset value upon full deployment.
About Skanska
Skanska is a world leader in construction and project development on select markets in the Nordic region, Europe and USA. Driven by the Group's values, Skanska wants to contribute to a better society. Skanska provides innovative, sustainable solutions for both simple and complex assignments. Skanska has about 35,000 employees, and 2019 revenue totaled EUR 16.7 billion.
About Northern Horizon
Northern Horizon is an independent real assets investment manager with a focus on specialized strategies in Northern Europe. Northern Horizon has since 2007 developed and acquired more than 100 care homes for the total value of circa €800 million across four institutional care home funds.  Northern Horizon currently manages three real estate funds and one separate account mandate for leading European institutional investors. The firm employs approx. 40 professionals in its offices in Copenhagen, Helsinki, Stockholm, Berlin, Vilnius and Tallinn.